Grant Signs is always accepting resumes for interested persons looking to work within the industry.
We are always looking for individuals eager to take on new challenges to join our fast growing professional team.
Please contact us if you would like to work in the exciting sign manufacturing industry.
A commitment to excellence is a prerequisite.
For career or internship related inquiries, email us at info@grantsigns.ca.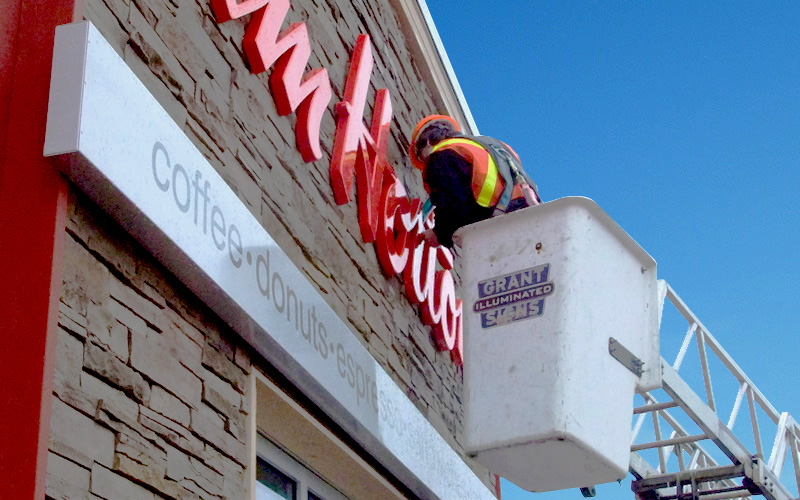 CURRENTLY SEEKING:
Sign installers:
Experienced sign installers with electrical experience preferred.
---
Sign Fabricators:
Experience with fabricating with sheet metal, hand tools, automotive painting and electrical.
---
Graphic Design & Sales:
We are looking for an experience, motivated individual to work with clients to manufacture a variety of signage. Experience in the retail industry would be an asset as would sign design and manufacturing experience. We are willing to train the right individual and would be interested in skill levels and your ability to use your design experience in a production environment. Please contact us to discuss.
---